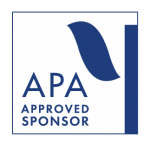 SCCAP's Professional Development Series focuses on issues specific to children and adolescents.  The webinars may be taken for continuing education credits or for general professional development for psychologists, other mental health professionals, and students.  These career-related programs are designed for both researchers and practitioners.
SCCAP's CE goals are to advance knowledge and practice as it pertains to the culturally and ethnically appropriate development and application of evidence based approaches to assessment, diagnosis, and treatment (preventative, educational, psychotherapeutic) of emotional, developmental, behavioral problems in children and adolescents and their parents/caretakers.  CE efforts may include specific training regarding assessment and intervention techniques, expanding knowledge about the development of psychopathology, as well as programs designed to enhance research design, data analytic skills, and development of innovative approaches to assessment, intervention or service care delivery.
As an APA-approved sponsor of continuing education, SCCAP is committed to the identification and resolution of potential conflicts of interest in the planning, promotion, delivery, and evaluation of continuing education.  If you have identified a potential Conflict of Interest or have a general complaint with one of our webinars, please follow the process on the SCCAP Webinar Concerns Document.
Recorded Webinars
Live Webinars
Please visit the APA Continuing Education page for detailed information about State requirements and the APA definition of CE.
Although the SCCAP Professional Development Committee strives to provide CE content specific to children and adolescents that may fit within a specific states' CE requirements, licensees are responsible for ensuring that that indicated courses officially meets their state specific requirements.
SCCAP is not an approved CE Provider for New York State.  The Clinical Practice Institute CE's are provided by CE-Learning and is approved in NY state and by other licensing entities.  
Other Child and Adolescent Webinar opportunities: