Last updated on April 23rd, 2018 at 11:35 am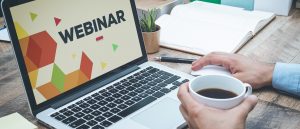 SCCAP's professional development webinar series  focuses on to issues specific to children and adolescents.  The webinars may be taken for continuing education credits or for general professional development for psychologists, other mental health professionals, and students.  These career related programs are designed for both researchers and practitioners.
Learning does not end when the webinar is over.  Continue the discussion!  After the live webinar  SCCAP members can post questions and comments on the
SCCAP53.org Forum
to continue the discussion with the presenter and other professionals.
Live Webinars
Webinar Overview: Attachment problems and"attachment therapy" are often discussed in applied clinical settings, and are particularly prominent among services for maltreated and/or adopted children. These terms are not, however, widely ...
Read More
Recorded Webinars