The Impact of 13 Reasons Why on Suicide Behavior in Young People: What We Know So Far
Webinar Overview:
The webinar will feature leading researchers in the area including Megan Chesin, PhD, William Paterson University, John Ackerman, Ph.D., Nationwide Children's Hospital, and Kurt D. Michael, Ph.D., Appalachian State. It will be moderated by Jennifer L. Hughes, PhD, MPH of UT Southwestern Medical Center.
This webinar will consider the challenges that come with exposing youth to mature television content, data on links to suicidal ideation and ER visits among youth who have viewed the show, as well as data changes in social media and Internet search patterns following the show.  The panel will consider the challenges and limitations of this research, along with research directions. Practical implications for clinicians and parents will be provided.
Thursday, September 19, 2019, from 12:30 pm to 1:30 pm ET
This webinar is past and may be downloaded for viewing from the SCCAP website
CE credits are not an option when viewing a recorded video.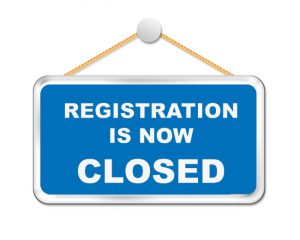 Discuss: PowerPoint Slides
Discuss: Keep the conversation going! SCCAP members will have access to the online discussion forum after the webinar where panelists will respond to questions for 30 days after the webinar!: Go to Forum
Recording: 
About the Speakers
Dr. John P. Ackerman,
currently serves as the Suicide Prevention Coordinator for the Center for Suicide Prevention and Research (CSPR) at Nationwide Children's Hospital. He directs community, school, and hospital efforts to educate others about the risks and warning signs of pediatric suicide. The CSPR promotes evidence-based strategies to support individuals at risk for depression and suicide.
Dr. Ackerman obtained his Ph.D. in clinical psychology from the University of Delaware (2006) funded by an NIMH grant to study how disruptions in child-caregiver relationships influence children's social and cognitive development. Dr. Ackerman subsequently completed his postdoctoral fellowship at the University of Maryland School of Medicine (2008) investigating the effects of prenatal drug exposure through adolescence. From 2008 to 2015, Dr. Ackerman served as a clinical psychologist on the Mood and Anxiety Program at Nationwide Children's. He supported the expansion of services for adolescents with mood disorders and served as child clinical psychology fellowship training director. Dr. Ackerman has contributed to ongoing investigations at The Research Institute at Nationwide Children's regarding risk factors for adolescent suicide. He examines how aspects of brain functioning (e.g., executive functioning, decision-making, emotion regulation) influence teens' risk for suicidal behavior.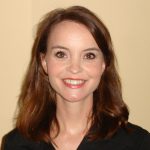 Dr. Megan Chesin completed her graduate studies in Clinical Psychology at the City University of New York and a postdoctoral research fellowship at Columbia University. Dr. Chesin has extensive training and experience in Cognitive Therapy (CT), Dialectical Behavior Therapy, and Mindfulness-Based Cognitive Therapy (MBCT). She currently provides training and supervision to psychologists and other practicing clinicians on MBCT and brief CT-based interventions to prevent suicide. She studies biobehavioral risk factors for impulsive-aggression, third-wave behavioral interventions, and mechanisms that explain treatment gains among impulsive and aggressive individuals. She currently consults on a randomized controlled trial that is funded by the U.S. Department of Veterans Affairs testing Mindfulness-Based Cognitive Therapy to Prevent Suicidal Behavior (MBCT-S) among high suicide-risk Veterans. She is the 2016 recipient of the Young Investigator Award from the American Foundation for Suicide Prevention. She is a Consulting Editor for Archives of Suicide Research and a member of the Editorial Board of the Journal of Latina/o Psychology.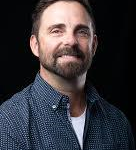 Dr. Kurt Michael is the Stanley R. Aeschleman Distinguished Professor and Assistant Chairperson of Psychology at Appalachian State University (ASU). Dr. Michael teaches at the undergraduate and graduate levels and his primary areas of research are school mental health, suicide prevention and intervention, psychotherapy outcome, and rural healthcare.
Dr. Michael currently serves as the Associate Editor of the APA Journal of Rural Mental Health, Associate Editor of the Journal of Child and Family Studies and is the Editor (JP Jameson, Co-Editor) of the first edition of The Handbook of Rural School Mental Health (Springer).
Dr. Michael consults with agencies on a national level regarding the development of crisis intervention and suicide prevention protocols for public schools. He also serves as a consultant for the Collaborative Assessment and Management of Suicidality (CAMS) and works to scale up the Counseling on Access to Lethal Means (CALM) Program in communities and schools.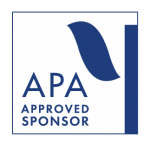 American Psychological Association Division 53: Society of Clinical Child and Adolescent Psychology is approved by the American Psychological Association to sponsor continuing education for psychologists. Division 53 maintains responsibility for this program and its content. For registration questions, contact Sonja Wiggins, MBA, APA Division Services Office, at swiggins@apa.org or 202-336-5590.