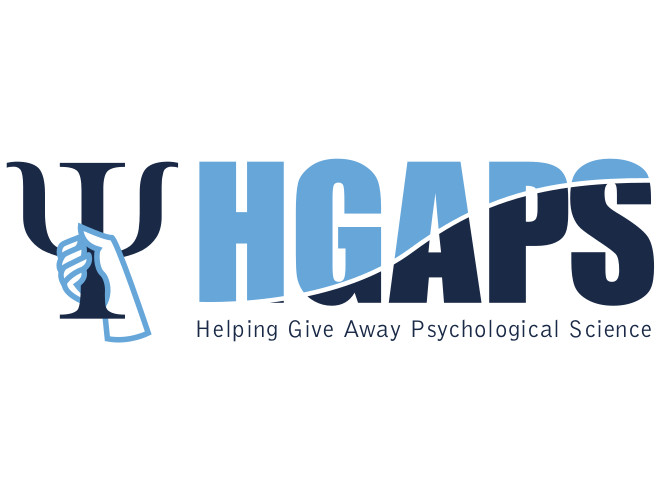 Helping Give Away Psychological Science​(HGAPS; pronounced "H-Gaps") is an educational service-based nonprofit 501(c)(3)​ dedicated to sharing psychological science to help improve lives. HGAPS aims to bridge the science-practice gap by collecting, distilling, and sharing psychological science for use by mental health providers and to promote well-being in the community.
HGAPS works to improve the open science of psychology on Wiki platforms, Open Science Framework, social media, other online sites, and in the community. To this end, HGAPS has developed several free resources, such as the Assessment Center that includes links to clinical assessment batteries and vetted mental health resources for use by clinicians and the general public, and the COVID-19 Resources Center.
HGAPS student and mental health professional members work together to develop and disseminate these resources. There are HGAPS chapters at multiple universities and collaborators around the world. Interested in joining or creating a chapter? Check out the current list of national chapters and learn more about starting your own.
Want to learn more? Visit the HGAPS website and Wikiversity page to learn more about HGAPS initiatives.
Follow us on Social Media!
Twitter: www.twitter.com/_HGAPS
Facebook: www.facebook.com/HGAPS
Instagram: www.instagram.com/hgapsorganization
LinkedIn: www.LinkedIn.com/groups/12185454/