Thomas G. Plante, PhD, ABPP
My campaign for APA President is not about me but about we. How can we come together to make our communities and profession better moving our new strategic plan forward to have a big impact that brings the best of our science, practice, and skills to a deeply challenged world.
 What do you see as the most pressing issues affecting children's mental health?
 Please allow me to offer an introduction to my engagement with issues and experiences relevant to Division 53 in order to put my comments into some context.
I have been teaching the ethics, legal, and professional issues seminar for child psychology trainees (interns and postdocs) at Stanford University Medical School for 32 years. I am also the former mental health director and chief psychologist for the Children's Health Council, a private non-profit outpatient clinic and elementary school affiliated with Stanford University. Furthermore, I see some families and teens in my small private clinical practice as well. Finally, the research, clinical, consulting, advocacy, and media work that I'm most known for is focused on child protection and abuse prevention in religious communities, most especially the Roman Catholic Church, an area that I have worked in for over 30 years.  Please see my university webpage for details if so desired www.scu.edu/tplante
 To answer your first question, there are so many problems and factors that it is hard to articulate all of them here. Fortunately, APA has an abundance of leading experts in Division 53 and elsewhere who can help us be strategic and productive in our efforts. That being said, the numerous factors impacting the mental health of children include economic disparity, racism and discrimination, parental stress, the negative impacts of social media, reduction in government supported educational and child and family mental health programming and reimbursement, a society that is getting increasingly anxious, depressed, polarized, and stressed, domestic violence and abuse, substance abuse, suicidality… and the list goes on and on. Sadly and tragically, we as a society spend so many resources on more frivolous things compared with the health and well-being of our children.  Frankly, this is both alarming and disgraceful in my view. We do not put the needs of children and families high enough in our society.
So, what do we do about this state of affairs? We need a full court press with all hands on deck (sorry about mixing metaphors) of leading experts in child mental health to work collaboratively and synergistically to engage in the advocacy, research, and clinical services that is needed and we must partner with other leading organizations and influential individuals and groups who have common interests and goals. Easier said than done but doable in my humble view with good organizational efforts and elevating the voices of experts in the field.
One of my dear friends, Peggy Pizzo, worked on child advocacy while serving in the Carter White House. Even deep in her 70s now she is an energetic dynamo for child advocacy and she is one of many examples of the kind of passion and talent that is so needed now to move the ball forward for the welfare of children and families.
How can APA increase children's access to evidence-based practice in mental health care? (practice)
 Another big question with no simple answers. First, we must promote evidence-based practice within our own profession as well as elsewhere. Frankly, I am amazed about what goes on in terms of suggested treatments that are hardly evidence based. Second, we must strongly advocate for access to these services on Capitol Hill, within school systems, health care systems, and so forth. Third, we have to find ways to make these services affordable and cost effective. Again, luckily, APA (and Division 53) has many leading experts who can help fine tune our plans and efforts and we will need them all to make progress, especially in our current political climate.
How can APA advance the education and training of clinical child and adolescent psychologists? (education)
 I have been involved with training child and adolescent psychologists at the internship and postdoctoral fellowship at Stanford for 32 years. I have taught their ethics, legal, and professional issues seminar during these three decades and so I think I have gotten to know them and their career challenges rather well.  There certainly is a lot that we can do to have a bigger impact in this area that includes resources to help those from low represented and often marginalized groups get this training and help position then for a career in this direction. We need to work closely with relevant parties including graduate training programs, internship and postdoctoral training programs, Division 53 and others (e.g., Division 12, 17, 38) to leverage our skills and interests for a bigger impact. We must collaborate with other relevant groups and organizations too.
How can APA promote the science of clinical child and adolescent psychology? (science)
 What makes APA and psychologists unique and special in my view is our evidence-based science. Our interventions and activities in general are rooted in our quality science. We need to find ways to promote our science to the public and with lawmakers and others who hold power and resources. Ideally, I would love it if we had many of our scientists help inform the public about our work by regular op-ed pieces in major news outlets each day along with regular national and regional media interviews about child and family issues. We need to make our science accessible for everyone and most especially for both consumers and influencers. We also must advocate for funding science endeavors too through both government and private means.
I hope these brief comments and reflections are helpful. Please let me know if more is desired and check out my campaign website at tplannteforapa.org.  Thank you!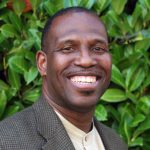 Frank C. Worrell, PhD
Thanks for the opportunity to communicate with the members of Division 53. Information about me, my experience and views, and my campaign more generally can be found on my campaign website (https://frankforapa.com) and the APA campaign website (https://www.apa.org/about/governance/elections/president-elect-candidate-worrell). Additional questions can be sent to me via my campaign website. 
What do you see as the most pressing issues affecting children's mental health?
Even before the advent of COVID-19, national data indicated that 1 in 6 children had a mental health diagnosis with anxiety, depression, and ADHD being the most common diagnoses. Recent data also indicate that a third of adolescents will develop an anxiety disorder. It is likely that COVID-19 has exacerbated these concerns.
How can APA increase children's access to evidence-based practice in mental health care? (practice). 
One action is to advocate for universal health care for everyone, but particularly for children and adolescents. A more proximal action would be to encourage mental health screenings of all children and youth at the beginning of elementary, middle and high school, just as we screen for vision and hearing problems. 
How can APA advance the education and training of clinical child and adolescent psychologists? (education)
APA-accredited programs in clinical child and adolescent psychology are frequently monitored by the Commission on Accreditation, and data from graduates are also examined. An additional step would be to aggregate those data from individuals in the field so that gaps in training can be addressed across all programs.
How can APA promote the science of clinical child and adolescent psychology? (science)
APA is already engaging in these efforts by supporting research and systematic reviews to develop clinical practice guidelines for mental health concerns in children and youth. These efforts should be complemented by supporting research on well-being and health promotion so that psychological science contributes to prevention and healthy development as much as it does to psychological concerns.