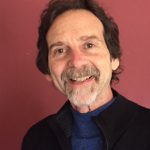 Thomas G. Plante, PhD, ABPP
Introduction
I'm a licensed psychologist, educator, and author/coauthor of 13 books, most of which focus on the practical application of existential psychology to individual and collective well being. I'm also a member of APA Council for Division 32 (Humanistic Psychology), president of a psychotherapy training institute, and adjunct faculty at Saybrook University and Teachers College, Columbia University. For more information visit https://kirkjschneider.com
What do you see as the most pressing issues affecting children's mental health?
The lack of a sense of awe and wonder in their lives.  In my view children are much too hampered by technocratic "fixes" and distractions, which keeps them from a deeper and fuller connection with themselves and the world.  My work with children, as well as experience as a child and parent indicate to me that many children (across all economic sectors, but especially those in impoverished environments) are increasingly seduced by smart phones, social media, and information technology that in critical ways diverts them from developing greater capacities for raw contact with nature, interpersonal intimacy, and creative inquiry.  I have written extensively about these problems in my books The Rediscovery of Awe, Awakening to Awe: Personal Stories of Profound Transformation, The Polarized Mind:  Why It's Killing Us and What We Can Do About It, and The Spirituality of Awe:  Challenges to the Robotic Revolution.  In these works and in my first book, which was prefaced by my close mentor and friend Rollo May, The Paradoxical Self: Toward an Understanding of Our Contradictory Nature, I attempted to show how the embrace of paradoxes, such as our capacity to constrict and expand, to be free and manage limits, is integral to the well being of both children and adults in a variety of cultural and subcultural contexts. I have also shown how the cultivation of "presence," or the holding and illuminating of that which is palpably significant within oneself and between oneself and others is a critical dimension of child-rearing and the engagement of a flourishing society.
How can APA increase overall access and reduce racial/ethnic inequities in the provision of evidence-based practice in children's mental health care? (practice)
As a member of APA Council, I have seen that APA is actively advocating to increase access and reduce racial/ethnic inequities in the provision of evidence-based mental health care generally and I believe children's mental healthcare specifically. However, there is only so much a professional organization can do to influence both legislation and the public.  In this context, I advocate for an office of "Psychological Consultant to the U.S." where APA and professional psychology's interests could be represented full time, from within government to focus specifically on psychosocial approaches to mental healthcare.  One of my first actions if I were to become APA president would be to form a task force to look into the viability of creating such an office, and certainly accessibility and the reduction of inequities in the provision of mental health care generally as well as children's mental health in particular would be a core focus of this task force inquiry.  It seems to me (and many other colleagues) that it is high time to raise psychology's profile (to that of medicine) to address precisely issues like accessibility to in depth, quality mental health care and reduction of inequities in mental health care.  It is time for psychology and psychological care to be a national-equitable priority and I will vigorously advocate for that stance.
How can APA advance the education, training, and diversity of clinical child and adolescent psychologists? (education)
As noted above, I believe we need to have a more visible "seat at the table" within government, in the media, and with the public, and an Office of Psychological Consultant to the U.S. comprising distinguished experts in every major sector of our field --very much including those in child and adolescent  care--is one actionable effort in that direction.  As a long-time educator and current administrator of a psychotherapy training institute (the Existential-Humanistic Institute), I have also long been an advocate for education, training, and diversity in all of psychology.  I view clinical child and adolescent psychology as particularly important because of the formative role children and youth play in the shaping of our families and society.  They are the hope of our society and world, and I take this perspective very seriously, in particular because I myself have benefited so profoundly from psychotherapy as a youth (deriving from a "broken home" in which my seven year old brother died tragically when I was 2 and a half). As a former staff therapist at a family mental health clinic, I have also witnessed first hand the power of psychology to heal and transform youth's lives.
How can APA promote an inclusive science of clinical child and adolescent psychology? (science)
By enlarging its scope to emphasize mixed methods--quantitative and qualitative--to investigate the life-worlds of children and adolescents from diverse backgrounds.  Division 5 (the Society for Quantitative and Qualitative Research) has made important headway in this direction and based on recent trends, such as the latest APA Practice Guidelines, the field as a whole is increasingly receptive. In addition to bolstering advocacy for the latter, I would also promote an integrative, whole person approach to mental health care that I believe would be of great value to a diverse and inclusive science of clinical child and adolescent psychology.  From such a standpoint, both researchers and practitioners would be availed of approaches that emphasize experiential and contextual aspects of children's lives, not only single-focused aspects (such as individual diagnoses) currently prevalent in many quarters;  and it is these experiential and contextual aspects of both children and adults lives that have been shown to be critical elements in effective therapeutic outcomes (e.g., see the work of J. Norcross, B. Wampold, D. Elkins, L. Brown and others).