Presented on May 19, 2023
This Webinar is sponsored by the SCCAP Membership Committee and the new Emerging Adults Special Interest Group.
Membership in the EA SIG is free for SCCAP members.
The Presenter, Eric A. Youngstrom, PhD, is the 2022 Smith Award recipient. Moderator is Anna Van Meter, PhD, NYU Langone
Our patients' lives are not easy. Mental health challenges are among their most mysterious and stigmatized issues, too often wrecking and prematurely ending lives. The problem has been getting worse, particularly in youths and young adults. There are validated assessment tools that could help recognize these issues years sooner, demystify them, and lead to case formulations and treatments that improve outcomes. Assessment also can make sure that treatment is on track, and keep watch for signs of relapse or new problems. The paradox is that despite scientific progress, the mental health crisis has been getting worse, particularly in youths and young adults. We need a "golden thread" that connects research with practice, and practice with the patient, to help defeat the crisis and guide the patient from the maze in which they were stuck, back onto a path towards a more functional life. This golden thread is easily cut by failures of dissemination or implementation support. Technology and open-access platforms make the tools more accessible, but skill and tenacity remain vital in our quest to help our patients.
The webinar is appropriate for pre-doctoral, post-doctoral, and Masters level professionals.
Learning Objectives:
1. Articulate what assessment procedures are available to aid in differential diagnosis and measuring response to treatment, and the evidence base for them;
2. Integrate risk factors and test results to guide next clinical actions for assessment and treatment
3. Name free online and assessment tools to improve diagnosis and outcome
Presenter Bios: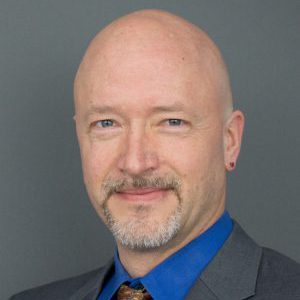 Eric Youngstrom, PhD, is a professor of Psychology and Neuroscience and Psychiatry at UNC Chapel Hill. He earned his PhD in clinical psychology at the University of Delaware, and interned at Western Psychiatric Institute and Clinic, and was tenured at Case Western Reserve University. He has done hundreds of talks about bipolar disorder and clinical assessment nationally and internationally, as well as publishing extensively. He is a licensed psychologist, a teacher, Past-President of Divisions 5 & 53 of APA, and a parent of two daughters who are now actively "adulting" and careers. He married another psychologist (a romance from freshman year!) who has been his foil and "Reality Fairy" throughout his professional journey. He is passionate about bringing the best information to the people who would benefit. This focus has transformed his teaching and research. He is the Co-Founder and Executive Director of Helping Give Away Psychological Science (HGAPS), a 501c3 charity dedicated to helping bring the best psychology information to the people who would benefit. He received the Beckman Award from the American Psychological Association and Wells Fargo in 2020 for this work.
Society of Clinical Child and Adolescent Psychology, American Psychological Association Division 53, is approved by the American Psychological Association to sponsor continuing education for psychologists. SCCAP maintains responsibility for this program and its content. For registration questions, contact Lynn Canty, SCCAP@SCCAP53.org