Like Setting a Home on Fire: The Effects of Separating Families at the Border

Webinar Overview:

Our speaker is Jack P. Shonkoff, MD, the Julius B. Richmond FAMRI Professor of Child Health and Development at the Harvard T.H. Chan School of Public Health and the Harvard Graduate School of Education; Professor of Pediatrics at Harvard Medical School and Boston Children's Hospital; and Director of the university-wide Center on the Developing Child at Harvard University.

Our moderator is Dr. Erlanger Turner, Assistant Professor in the Graduate School of Education and Psychology at Pepperdine University, SCCAP Diversity Committee Chair.

The webinar is intended to help clinicians understand how stress influences healthy development in youth. Dr. Shonkoff will discuss how separating families at the border impacts children and their families. Furthermore, it will identify the importance of stability on healthy development.

This webinar is being hosted by the Society of Clinical Child and Adolescent Psychology, Division 53 of the American Psychological Association. The webinar will be followed by an opportunity to ask the presenters questions and it carries the opportunity for 1 CE credit.

Recordings

Wednesday, October 9, 2019
12:00 pm – 1:00 pm Eastern Time

This webinar is past and may be downloaded for viewing from the SCCAP website

CE credits are not an option when viewing a recorded video.

 

About the Speaker

Jack P. Shonkoff, MD, currently serves as chair of the National Scientific Council on the Developing Child, a group of distinguished scholars whose mission is to bring credible science to bear on public policy affecting young children, and chairs the JPB Research Network on Toxic Stress, which is developing new knowledge and measurement capacity to assess the biological, bio-behavioral, and health consequences of excessive stress system activation. In 2011, Dr. Shonkoff launched Frontiers of Innovation, a multi-sectoral collaboration among researchers, practitioners, policymakers, investors, and experts in systems to develop more effective intervention strategies to catalyze breakthrough impacts on the development and health of children and families experiencing significant adversity. Dr. Shonkoff served as Chaired the National Academy of Sciences, Board on Children, Youth, and Families and chaired a blue-ribbon committee that produced the landmark report, From Neurons to Neighborhoods: The Science of Early Childhood Development. He has authored more than 150 publications, including nine books; co-edited two editions of the widely heralded Handbook of Early Childhood Intervention; and served on the editorial board of several scholarly journals, including Child Development.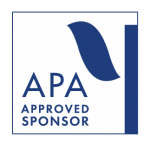 American Psychological Association Division 53: Society of Clinical Child and Adolescent Psychology is approved by the American Psychological Association to sponsor continuing education for psychologists. Division 53 maintains responsibility for this program and its content. For registration questions, contact Sonja Wiggins, MBA, APA Division Services Office, at swiggins@apa.org or 202-336-5590.