Webinar Overview:

We invite you to our webinar "But will this benefit me?": Applying Research Findings to Individual Patients on Thursday, December 5, 2019, from 12:00 pm to 1:00 pm ET.

Our speaker is Oliver Lindhiem, PhD Associate Professor of Psychiatry and Pediatrics, University of Pittsburgh, School of Medicine.

Our moderator is Eric A. Youngstrom, PhD, Professor of Psychology and Neuroscience, and Psychiatry, Acting Director, Center for Excellence in Research and Treatment of Bipolar Disorder, University of North Carolina at Chapel Hill.

This webinar will focus on patient-centered approaches to making research findings accessible to non-research audiences including therapy clients. Core principles of patient-centered research including autonomy, transparency, and personalization, will be discussed. Various statistics (e.g., "number needed to treat") and decision-support tools will be illustrated with an in-depth look at the "Probability of Treatment Benefit" (PTB) approach. The presentation and discussion will incorporate ideas and concepts from a wide range of fields including probability, decision science, prediction, statistical literacy, and evidence-based medicine.

This webinar is being hosted by the Society of Clinical Child and Adolescent Psychology, Division 53 of the American Psychological Association. The webinar will be followed by an opportunity to ask the presenters questions and it carries the opportunity for 1 CE credit.

Recording:

December 5th, 2019
12- 1 pm EDTThis webinar is past and may be downloaded for viewing from the SCCAP website

CE credits are not an option when viewing a recorded video.

 

About the Speaker

Dr. Lindhiem earned a PhD in clinical psychology from the University of Delaware in 2009. He joined the faculty at the University of Pittsburgh in 2011 after completing a 2-year postdoctoral fellowship. His research has an emphasis on assessment and methodology and has received continuous funding from NIMH since 2011.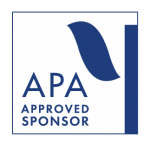 American Psychological Association Division 53: Society of Clinical Child and Adolescent Psychology is approved by the American Psychological Association to sponsor continuing education for psychologists. Division 53 maintains responsibility for this program and its content. For registration questions, contact Sonja Wiggins, MBA, APA Division Services Office, at swiggins@apa.org or 202-336-5590.