New Thoughts About Assessment and Diagnosis of Autism
Our Presenter is Cathy Lord, PhD, ABPP: UCLA Semel Institute for Neuroscience and Human Behavior
Join us for a webinar on Nov 04, 2020 at 1:00 PM EST.
This webinar and free member CE are brought to you by the R. Bob Smith, III, PhD Excellence in Assessment endowment.
With all the challenges of the pandemic, now is a time to stop and think about the ways we diagnose autism across age ranges and ability levels and what constitutes an adequate or even a "good" assessment of a child or adult who may have autism. In this presentation, Dr Lord will bring together evidence from the last several years about different ways we can conceptualize diagnosis and assessment across development, particularly in the context of asking what we are trying to accomplish through these endeavors. In addition, Dr. Lord will talk briefly about what we are learning about assessment as we deal with the limitations of physical distancing and mask wearing and how we can use this information for better clinical practice and research.
After this session participants will be able to:
1. Name a change in the conceptualization of autism features that affects assessment.
2. Name three ways in which people with a history of an autism diagnosis differ from people with other neurodevelopmental disorders.
3. Besides the diagnosis of autism, name three other critical aspects of assessment that should be considered for in all evaluations.
Slides
Lord Webinar Slidesfor website

Dr Catherine Lord is the George Tarjan Distinguished professor of Psychiatry in the David Geffen School of Medicine at UCLA.  She is a practicing clinical psychologist whose primary focus is autism and related disorders across the lifespan from toddlers through adulthood.  Her research and clinical work are aimed at improving methods of identifying strengths and difficulties in individuals with possible ASD and working with families and individuals to maximize independence and well=being for all concerned.  This has involved the development of diagnostic instruments(the Autism Diagnostic Observation Schedule-ADOS, the Autism Diagnostic Interview-Revised-ADI-R, and the Social Communication Questionnaire-SCQ) that describe individual profiles of skills and weaknesses and carrying out longitudinal studies from age 15 months up to 30 years with the goal of identifying protective and risk factors that influence milestones of progress over the years.  A current priority is to develop better ways of measuring changes in social behavior and communication over short periods of time that can be used to monitor progress without bias.  Another priority has been to participate in large scale studies where researchers share data about both behavior and neurobiology; this has included the Simons Simples Collection(a genetic consortium led by geneticists and researchers through the Simons Foundation), ABIDE (an imaging open science group originated out of NYU), and Healthy Brain Network through the Child Mind Institute as well as numerous clinical trial of different interventions.  She is also very interested in graduate training for psychologists and other clinical researchers in ASD and related fields.  She is a member of the national Academy of Medicine and a fellow  of the American Association of Arts and Sciences, as well as a former chair of the national Academy of Sciences committee on the effectiveness of early intervention in ASD, a co-chair of the New York Board of Health Committee on ASD, and a members of DSM 5 Psychiatry Association's neurodevelopmental disorders committee.  She is the recipient of numerous awards including the Lifetime Achievement Award from the International Society of Autism Research.  She has over 300 refereed journal publications and has been funded by NIH, Autism Speaks, and the Simons Foundation for numerous research grants.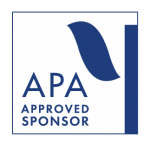 Society of Clinical Child and Adolescent Psychology, American Psychological Association Division 53, is approved by the American Psychological Association to sponsor continuing education for psychologists. SCCAP maintains responsibility for this program and its content. For registration questions, contact our Director of Operations.