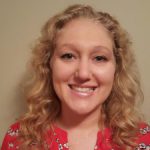 Practice Corner Author: Kourtney L. Schroeder, Nova Southeastern University
Article Title: Predicting Future Suicide Attempts Among Adolescent and Emerging Adult Psychiatric Emergency Patients
Article Authors: Adam G. Horwitz, Ewa K. Czyz, & Cheryl A. King
Why is this article relevant to practice?
Many studies focus on the suicidality of adolescents in a general outpatient setting, while this study targets a subset of young people who present to the hospital for a psychiatric emergency. Not only does this article examine risk factors associated with potential suicide risk of those adolescents and young adults in a hospital setting, it also presents a screening tool that is helpful to use in the screening process as well as every day practice.
What are the key takeaways from the article?
Longitudinal examination of characteristics of suicidal ideation in participants who present for a psychiatric emergency and have history of suicide attempts and para-suicidal self-injury behavior
Assessment of 473 participants in the Midwestern United States aged 15-24 was conducted over an 18-month period using the Columbia-Suicide Severity Rating Scale (which had been validated for an adolescent population), examination of medical records, and follow-up visits
Male gender was found to moderate duration of suicidal ideation and future attempts
Risk factors for suicidal behavior included severity and intensity of ideation, lifetime number of suicide attempts, and lifetime number/frequency of non-suicidal self-injurious behaviors
What do the authors say are the limitations of the article?
Only one clinician administered the C-SSRS, therefore lack of interrater reliability
Authors indicated there was no examination of participants' race or ethnicity, which decreases the ability to generalize to other populations
Authors note there may be an underestimation of suicide attempts during follow-up period since the assumption was made that the participants who did not return for follow-up had not made suicide attempts
Experts reported a lack of statistical power due to small number of people (34) endorsing a previous suicide attempt in 18-month period
Helpful links: http://cssrs.columbia.edu/
https://secure.trainingcampus.net/uas/modules/trees/windex.aspx?rx=c-ssrs.trainingcampus.net&
Link to the article: https://www.tandfonline.com/doi/full/10.1080/15374416.2014.910789
Full Article Reference: Horwitz, A. G., Czyz, E. K., & King, C. A. (2015). Predicting future suicide attempts among adolescent and emerging adult psychiatric emergency patients. Journal of Clinical Child & Adolescent Psychology, 44(5), 751-761.