Practice Corner Authors: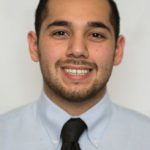 Christopher Gomez, University of California, Los Angeles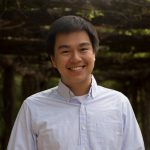 Kenny Le, University of California, Los Angeles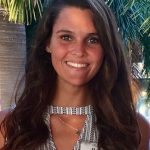 Morgan Crawley, University of California, Los Angeles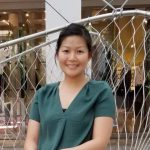 Joyce Lui, University of California, Los Angeles
Article Title: Community Therapist Reports of Client Engagement Challenges During the Implementation of Multiple EBPs in Children's Mental Health
Article Authors: Lau, A.S., Gonzalez, J.C., Barnett, M.L, Kim, J.J., Saifan, D., & Brookman-Frazee, L.
Why is this article relevant to your practice?
Community mental health therapists may encounter difficulty engaging their clients due to the complexity of the populations served.
Few studies examine engagement challenges encountered in community mental health.
This article provides insight into the frequency and predictors of client engagement challenges when delivering evidence-based practices (EBPs) to diverse families in the community.
What are the key takeaways from the article?
This study occurs in the context of a system-driven implementation of multiple EBPs in community mental health services. Data was part of a larger study, 4KEEPS (Lau & Brookman-Frazee, 2016).
668 therapists from community-based mental health agencies reported on client engagement challenges for a given case over the past two months.
Two types of client engagement challenges were identified:

Expressed Client Concerns: Practical barriers, difficulty mastering skills, relevance/acceptability/helpfulness, lack of familiarity of concepts
Limited Client Engagement: Apathetic/disinterested, avoiding participation, veering off topic

4% of therapists reported encountering at least one engagement challenge in the past 2 months.
Several child- and therapist- factors predicted client engagement challenges (Table 3):

Client Expressed Concerns were more common in therapists with positive EBP attitudes and in those delivering parent-training EBPs.
Limited Client Engagement was more common in children with externalizing behavior, burned out therapists, and therapists with negative EBP attitudes, but less common in Latinx therapists.

Only Limited Client Engagement was negatively related to therapist-reported ability to carry out the EBP over the previous 2 months (Table 4). Expressed Client Concerns were not associated with this implementation outcome.

In the context of parent training interventions, expressed challenges may actually be indicators of positive engagement in psychotherapy process.
What do the authors say are the limitations of the article?
This study cannot infer causality or directionality between variables because of the cross-sectional design.
Therapists were primarily unlicensed, and mostly ethnic minority, which is representative of the community mental health system under study, but findings may not generalize to other contexts.
Authors were not able to determine whether therapists' reports were representative of their full caseload, or whether they reported on cases that were more successful.
Results were derived from therapists' self-reports of implementation processes and outcomes, multi-method data should be examined.
Link to the article:
The content is locked to SCCAP Members Only
Login To Unlock and Access Content.
Full article reference: Lau, A.S., Gonzalez, J.C., Barnett, M.L, Kim, J.J., Saifan, D., & Brookman-Frazee, L. (2018). Community therapist reports of client engagement challenges during the implementation of multiple EBPs in children's mental health. Evidence-Based Practice in Child and Adolescent Mental Health, 3(3), 197-212. doi:10.1080/23794925.2018.1455545
Additional Resources: Lau AS, Brookman-Frazee L. The 4KEEPS study: identifying predictors of sustainment of multiple practices fiscally mandated in children's mental health services. Implement Sci. 2016. doi:10.1186/s13012-016-0388-4.