Description
Stigma and Mental Health: Youth with Mental and Neurodevelomental Disorders and WHAT DOES THIS MEAN IN THE ERA OF COVID-19. 
Our speaker is Stephen Hinshaw, PhD, Professor of Psychology at UC Berkeley and of Psychiatry at UC San Francisco.
Our moderator is Tara Peris, PhD, University of California, Los Angeles.
Stigma is still rampant with respect to mental disorders in general, but what can we do to reduce shame, silence, and stigma related to autism, ADHD, learning disorders, and other neurodevelopmental conditions? Following up on the February webinar on stigma in general, this session will focus on the sometimes paradoxical stigma related to neurodevelopmental disorders and explore means of stigma reduction.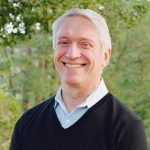 Stephen Hinshaw is Professor of Psychology at UC Berkeley and of Psychiatry at UC San Francisco. His work focuses on developmental psychopathology and mental illness stigma. The author of 350 articles/chapters and 12 books, he is an internationally recognized and awarded teacher and research investigator. His research efforts have been recognized by the Distinguished Scientist Award from the Society for a Science of Clinical Psychology (2015), the James McKeen Cattell Award from the Association for Psychological Science (2016)—its highest award, for a lifetime of outstanding contributions to applied psychological research—the Distinguished Scientific Contributions Award from the Society for Research in Child Development (2017), and the Ruane Prize for Outstanding Achievement in Child and Adolescent Psychiatric Research (2019). He is also the recipient of the American Psychological Association's Distinguished Scientific Contributions Award (2020).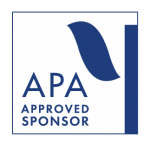 American Psychological Association Division 53: Society of Clinical Child and Adolescent Psychology is approved by the American Psychological Association to sponsor continuing education for psychologists. Division 53 maintains responsibility for this program and its content. For registration questions, contact Sonja Wiggins, MBA, APA Division Services Office, at swiggins@apa.org or 202-336-5590.