This topic contains 1 reply, has 2 voices, and was last updated by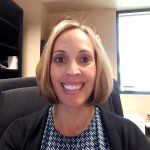 ajensendoss@miami.edu 3 years ago.
Author

Posts

May 15, 2018 at 8:39 am

#1091

SheinaGodovich

Participant

Hi everyone! The SCCAP Student Advisory Board is interested in putting together a database of funding sources and are searching for your experience! Here are some we have so far:

NIMH: F31 and R36 awards
NSF Graduate Research Fellowship Program
SCCAP Routh Dissertation Awards
SCCAP Student Achievement Awards
APAGS/Psi Chi Junior Scientist Fellowship
APAGS Psychological Science Research Grant
Psi Chi Graduate Research and Travel Grants
APF Elizabeth Munsterberg Koppitz Child Psychology Graduate Student Fellowship
ABCT Student Dissertation and Travel Awards
Ford Foundation Fellowship
APS Student Research and RISE Awards

What are some other funding sources you know of?

May 15, 2018 at 9:48 am

#1093

ajensendoss@miami.edu

Participant

Author

Posts
You must be logged in to reply to this topic.