This topic contains 0 replies, has 1 voice, and was last updated by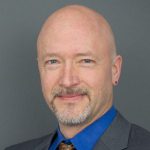 eay@unc.edu 5 months, 2 weeks ago.
Author

Posts

September 6, 2019 at 9:31 am

#2608

eay@unc.edu

Participant

"Will HGAPS update the wikiversity pages from DSM-IV to DSM-5?"

Yes. It is on our list of things to do this fall. We are emphasizing ICD more than before, too. Here's why:

ICD is free. DSM costs a lot.

ICD is translated into multiple languages.

ICD would allow us to reproduce or link to the diagnostic criteria right on the Wiki page.

All of our insurance billing is actually mapped to ICD codes, so we don't have to keep using DSM for that.

This has been on a back burner because we knew that ICD-11 was coming. Now that it is here, we will work on this and have the core Wikiversity EBA pages updated before the end of the fall semester.

Author

Posts
You must be logged in to reply to this topic.