This topic contains 0 replies, has 1 voice, and was last updated by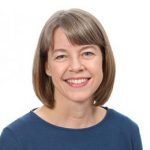 wmczopp@gmail.com 1 year ago.
Author

Posts

April 18, 2020 at 2:20 pm

#3989

wmczopp@gmail.com

Participant

I'm looking for a HIPAA-compliant system for essentially keeping a therapy notebook with clients for use both during & between tele-mental-health sessions. I'm considering both MS OneNote and Adobe Acrobat. Has anyone had success using either of these (or another) system for helping clients retain & build on what's discussed in-session during this time of tele-health?

Author

Posts
You must be logged in to reply to this topic.