This topic contains 1 reply, has 2 voices, and was last updated by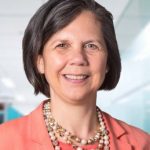 fristad.1@osu.edu 2 years, 3 months ago.
Author

Posts

February 5, 2019 at 12:17 pm

#1937

How do you think the trend of social media will go in the next 10 years?

February 7, 2019 at 9:18 am

#1967

fristad.1@osu.edu

Moderator

I am seeing signs now of people going on "digital diets", the survey I quoted shows that this is fairly common already among teens, particularly girls. On the other hand, we are increasingly becoming a digital communication society. My hope is that all ages of people learn to balance the convenience of on-line communication with "real life" interactions, including being outdoors (sunshine!), in nature, in conversation with others.

Author

Posts
You must be logged in to reply to this topic.