This topic contains 1 reply, has 2 voices, and was last updated by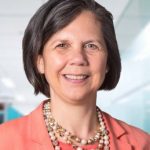 fristad.1@osu.edu 2 years, 3 months ago.
Author

Posts

February 5, 2019 at 12:18 pm

#1938

I truly enjoyed all of this information! I noticed that throughout the presentation, it was noted that most adolescents use social media, but I wonder how adolescents without social media feel about not using it, or what their reasons are for not using it. Increased ego strength? More FOMO?

February 7, 2019 at 9:03 am

#1966

fristad.1@osu.edu

Moderator

Great question! I didn't find articles that reported on reasons for no social media. Perhaps some combination of lack of access, strict parental rules, not interested? I would suggest that *some* use of social media keeps a teen connected to their social world, the key (as with all things 🙂 ) is moderation.

Author

Posts
You must be logged in to reply to this topic.