This topic contains 1 reply, has 2 voices, and was last updated by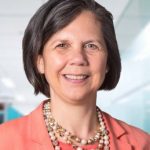 fristad.1@osu.edu 1 year, 10 months ago.
Author

Posts

February 5, 2019 at 12:16 pm

#1936

BrianChu

Moderator

I find that young adults KNOW that social media is harmful for their mental health, increases anxiety, etc. but say they are still addicted. What advice would you give someone with this profile?

February 6, 2019 at 9:54 am

#1957

fristad.1@osu.edu

Moderator

I would use all my best CBT as well as motivational interviewing skills. What are they not comfortable with in their life now? What do they want to change? How does use of social media affect their mood and behavior? How do they want to feel? Are they willing to do a small experiment to see if changing a small part of their social media use will change anything about how they feel? And so on.

Author

Posts
You must be logged in to reply to this topic.