This topic contains 1 reply, has 2 voices, and was last updated by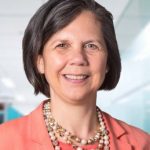 fristad.1@osu.edu 1 year, 10 months ago.
Author

Posts

February 5, 2019 at 12:10 pm

#1931

BrianChu

Moderator

Excellent presentation, Mary! What is the main take home message that you'd have clinicians focus on with their adolescent patients?

February 5, 2019 at 12:15 pm

#1935

fristad.1@osu.edu

Moderator

The key is that social media is neither inherently "good" or "bad"– but it is important to maintain face-to-face interactions with peers. Clinicians should use their CBT skills to have teens self-monitor and gain awareness of the impact of social media use on their moods. Remember to keep in mind the importance of "the basics"– sufficient sleep, good nutrition, and exercise, and mindfulness/meditation/prayer, on mood regulation.

Author

Posts
You must be logged in to reply to this topic.