This topic contains 0 replies, has 1 voice, and was last updated by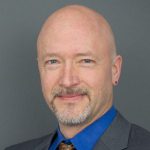 eay@unc.edu 1 year, 4 months ago.
Author

Posts

September 6, 2019 at 10:11 am

#2610

eay@unc.edu

Participant

"Is your team doing the translation of measures into other languages or obtaining already translated measures?"

and

"I am fluent in Arabic and would love to assist in ways I can. I also have measures I have had professionally translated to Arabic that I am happy to share if it can be helpful."

The short answer is, "Both, to both."

We are gathering already existing translations for measures. Dr. Stephanie Salcedo, Sydney Howie, and Olivia Chen gathered a bunch of mood measures and built a Trello project with copies of them organized and attached. We have copied this over to the Open Science Framework, too, but the Trello is easier to navigate.

Here is the link to the Trello archive.

Here are some disclaimers:

We can't always tell what the process was for the translation — forward, back translated usually happens, the cognitive interviewing/focus grouping rarely did, and often we just don't know. We have a grading system, A+ is best, F is worst. But there is no warranty. These are offered "as is" (often as we found them). If people have improvements, please send along.

The Trello goes deep on mood measures, because that was convenient. That's my content area. We are open to adding other content areas, but we are in a rebuilding phase (all three students have graduated!). It also includes more measures than it needs to, in a sense. Focusing just on mania, a clinician doesn't need all of the options. I would recommend just the CMRS-10 and PGBI-10M as options for parent, and HCL or BSDS or GBI-10M for self report, for example.

We are talking with a nonprofit to see if there is a way to hand off a lot of the management of the translations to them. The complexity of this blows up quickly. Take the GBI, for example. One measure, but there are at least 7 versions (full length 73+6 item version, 10 item mania, 10 item depression form A, 10 item depression form B, Seven Up, Seven Down, and a sleep form). Then somebody went and looked at having parents fill it out, and teachers, so there are 3 informant versions. We have the 10 item forms translated into 25 languages. If we blew that up all the way (geometric expansion) that would be 7 x 3 x 25 versions — and they would not all have the same level of evidence (so we need a way of keeping track of the A+ to F status for each language of each version).

That is for one measure. It's going to be a process. 🙂

—

New Translations: 

We are definitely interested in partnering on translations. My team can offer the statistical code to score the measures and do the reliability, factor, and criterion validity analyses. We realized that if we use consistent variable names, the GBI code we wrote works with the Spanish, Arabic, Hindi… whatever version. So hundreds of hours of coding can get recycled very quickly. I grew up working in SPSS, but we now are re-writing lots of our code in R, because R is free, and so that eliminates another cost barrier for development of new versions.

As I mentioned during the Q & A session, English, Spanish, Chinese, Arabic, Hindi, and Portuguese are top priorities. If we can cover those six languages, we could offer something to 4 out of 5 people on the planet — those are a first or second language for ~80% of people.

If you are interested in helping add to the translations, here's a place to give us your contact information and some details. We have some relationships growing with colleagues in Division 52 (International Psychology) that should help, too.

Looking forward to next steps!

Author

Posts
You must be logged in to reply to this topic.