This topic contains 0 replies, has 1 voice, and was last updated by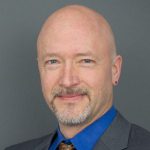 eay@unc.edu 10 months ago.
Author

Posts

September 6, 2019 at 10:41 am

#2612

eay@unc.edu

Participant

"Research found that suicide rates went up after 13 reasons series was broadcast. Is it wise to support and give more exposure to this series franchise even if you are trying to help give good advice."

This is a great ethics question! We talked about it during the Q & A, and I actually am not going to type out everything here for reasons that we addressed then. 🙂

We try to think about what might be unintended consequences before we put things up. We also need to keep monitoring and make changes when we learn more. Some good-sounding suicide prevention strategies have backfired, for example. Policy makers, researchers, and clinicians need to track responses and adjust to what we learn as we go here.

In the case of building Wiki pages addressing popular media topics, the numbers are worth considering.

Netflix doesn't release viewing statistics, but it is reasonable to guess they have more than 10 million subscribers, of whom at least a million are aware of 13 Reasons Why. (I am picking conservative guesstimates; I think all of these are actually low).

Despite our best efforts, the number of people visiting a Wikiversity page number in the thousands right now. So, there are a 1000+ people that already are exposed for every 1 person that visits the information page we built.

The harm would be if one of the people going to the page (a) didn't already know about the show, (b) decided it sounded cool based on what they read, and (c) ignored all of the coping and helping-oriented information. All of those things are "filters" that make unintended harm less likely.

So, it definitely could happen, but right now the risk is very low (thousands to 1 against).

For other content, the risk-benefit looks very different. In broad brushstrokes, research has shown that publicizing the means someone uses for suicide increases the risk of contagion, so media in the USA and Korea have changed their reporting practices. HGAPS and SCCAP would not put information about means on sites for the same reasons.

Great question — and this is one that we need to keep revisiting!

Author

Posts
You must be logged in to reply to this topic.