The slate of officers for the APA President-elect office was given the opportunity to respond to questions concerning issues relevant to children and adolescents.  The intent of posting their responses is to give the SCCAP membership the opportunity to make an informed decision prior to casting their ballot for the next APA President-Elect.  At this time, none of the candidates is a member of SCCAP.
Ballots will be emailed to all APA voting members on Sept 16, 2019
SCCAP encourages and welcomes applicants with diverse backgrounds with respect to age, color, creed, disability, gender, geography, nationality, race, religion, and sexual orientation.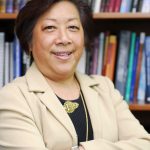 Candidate Statement to SCCAP—Jean Lau Chin for APA President
Psychologists LEAD—Let's Lead together to Empower, Advocate and make a Difference https://www.jeanlauchinforapapresident.com/.  My significant clinical experience working with children and adolescents, and as director of a mental health clinic for children enables me to understand well the issues.  I would advocate strongly as APA president to infuse our science and practice with a greater developmental, child and adolescent perspective.
What do you see as the most pressing issues affecting children's mental health?
Violence is one of the most pressing issues having devastating effects on children's mental health today.  We seem enveloped in a culture of violence where mass shootings appear ordinary, and create fear and safety concerns for children in our schools, places of worship, and social gatherings.  Violence in the media provide models to what children see and learn.  Domestic violence and child abuse often predispose children to recreating violence in their adult lives.
Racism is a second pressing issue that promotes a climate of exclusion and inequity toward people of color.  For children, it damages their self-esteem and prevents their growth when they experience differential treatment and pejorative rhetoric about themselves and their race. Parents are teaching their children to cope with the potential of being unfairly targeted, or being bullied because of their race.  Our work must be to eliminate racism at its core in our thinking and actions. This is currently made more difficult by a president who models and sanctions such exclusion and inequity.
Health and Mental Health Care access and availability is a third pressing issue.  Children represent the future; ensuring their healthy growth and development ought to be our prime concern.  Good health is more than the absence of disease. It is the extent to which children are able to develop their potential and develop the capacities that allow them to live, learn, and grow successfully.  This means considering the behavioral as well as the physical influences of health.  This integrated health care model is central to children's well-being, yet, often overlooked or ignored in our health care service delivery system and reimbursement. We need to invest in their health to maximize their future well-being.
How can APA increase children's access to evidence-based practice in mental health care? (practice)
APA can reinforce and reinstate the Policy Statement on Evidence-Based Practice in Psychology (EBPP) approved by the APA Council of Representatives in August, 2005.  Now 13 years after its approval, scientists and practitioners have renewed their dissension with one another over what is good science with scientists arguing for a narrow use of randomized controlled trial studies as the primary source of evidence while many practitioners argue for a broader definition of methods and studies considered to be "good evidence".  Children are often not included in clinical trial studies.  Yet, they will often introduce variation because of their developmental status.  The recent passing of the depression guidelines did just that; it did not address the issues unique to children and adolescents.
Yet, the EBPP report argues that "psychological services are most effective when responsive to the patient's specific problems, strengths, personality, sociocultural context, and preferences….important patient characteristics to consider in forming and maintaining a treatment relationship and in implementing specific interventions include….b) chronological age, developmental status, developmental history, and life stage; c) sociocultural and familial factors…."  We need to consider these factors, central to children needs, if we are to increase access to evidence-based practice in mental health care.  Moreover, "some effective treatments involve interventions directed toward others in the patient's environment, such as parents, teachers, and caregivers"—a factor less relevant to adults.
Since children are often brought to treatment by their parents, our first approach must be to educate parents to identify signs and sources of distress in children, and to reach out to parents to promote access.  Adolescents need to be treated differently.  As consumers of information on social media, we need to reach adolescents more directly given their greater autonomy from parents, but greater influence from their peers.  Therefore, educational campaigns can target them directly, within schools, via their peers, or at places where they are likely to congregate (malls), urging them to speak up and seek help when needed.
How can APA advance the education and training of clinical child and adolescent psychologists? (education)
Most clinical training programs provide very little training on children or adolescents.  Yet, the importance of development is central to our understanding of psychopathology.  Moreover, the average clinician often sees the child as a little adult—expecting them to talk about issues the way adults do, just simpler.  APA can advance the education and training of clinical child and adolescent psychologists using a two pronged approach.  Generic education and training in clinical must be expanded to include developmental and child issues, not as one course as it typically is, but embedded into the curriculum and field placement sites.  Secondly, APA can advance child and adolescent psychology as specialties or subspecialties so it can receive the comprehensive coverage it deserves for those who choosing to work with children and adolescents.
How can APA promote the science of clinical child and adolescent psychology? (science)
We often have a siloed approach to science and limit our methods and models to single "best practices" without recognizing the variation inherent in working with children and adolescents that require modifications as a function of chronological age, developmental status and stages.  In practice, we tend to privilege direct care models as better than indirect care such as work with families and communities—we call it casework.  This is ingrained in our intake and diagnostic processes in which we have an identified patient rather than a systems approach common to family therapy.  To promote the science, we need not to privilege ways of knowing, and open ourselves to the differences that children pose, not as an aberration, but as part of a developmental process.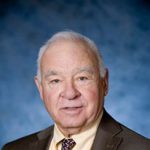 Robert Henley Woody, PhD, ScD, JD
Introduction
I strive to be straightforward and honest in all professional endeavors. I am unrelentingly committed to science, scholarship, multicultural and diversity issues, leadership, and practice. More information is available at BobWoodyHelpsPsychology.com
What do you see as the most pressing issues affecting children's mental health?
No doubt, the most pressing issue for the mental health of children is to have effective, healthful, and nurturing parenting within a loving family (defined idiosyncratically), regardless of its unique culture and religious values. Societal protections (e.g., guarding against illegal trafficking) and opportunities (e.g, tailored education, sustenance, and moral cultivation) should be promoted assiduously.
How can APA increase children's access to evidence-based practice in mental health care? (practice)
A fundamental of professionalism is staying up to date on authoritative information. Given consideration of developmental and systemic factors that require unique and special knowledge and strategies, competency for educational, health care, and psychological services necessitate resources and commitment to upgrading quality services to children, adults, and society.
How can APA advance the education and training of clinical child and adolescent psychologists? (education)
Clearly human (and animal) development is inherent to all things psychological, and education/training should advocate comprehensive commitments thereto. Certainly APA should collaborate with governmental efforts to support research and services for all ages, especially (but not limited to) youthful stages. Special needs deserve improved accommodations (i.e. development determines the future), such as early identification of problems that arise in childhood and adolescence (e.g., child welfare issues, educational deficits, substance abuse, trafficking, violence and bullying).
How can APA promote the science of clinical child and adolescent psychology? (science) APA must continue to emphasize evidence (and, when possible, empirically) based psychology that translates into "modern" behavioral science. Consequently, ALL psychologists must adopt, maintain, and improve upon contemporary science-based theory and practices. This is not to say that adaptations of humanistic and philosophical appreciation can be voided—rather, those qualities are essential for assuring that science maximizes its benefits to individuals and society.