Candidates are sought for four positions on the SCCAP Board of Directors.
 SCCAP is seeking nominations for four board positions.  Candidates must have a strong commitment to the SCCAP mission and have the available time to successfully accomplish the tasks defined for the specific position. 
All positions assume responsibility on January 1, 2020.  
Each term runs for three years (2020-2022). In addition to the responsibilities listed below each board member is expected to participate in monthly conference calls and attend two Board of Directors meetings per year.
All candidates must be a member of the Society of Clinical Child and Adolescent Psychology (Division 53) and APA.
Self-nominations are accepted. 
E-mail  your vita, headshot, and personal statement about your interests in the position and SCCAP to SCCAPDiv53@gmail.com.
Deadline for nomination submissions are to SCCAP by January 15, 2019 
 Personal statements and headshots of the official slate will be posted to the SCCAP53.org elections page.
 SCCAP encourages and welcomes applicants with diverse backgrounds with respect to age, color, creed, disability, gender, geography, nationality, race, religion, and sexual orientation.
President-Elect (2020):
The President-Elect has a term of three (3) years sequentially serving as President-Elect(2020), President(2021) and Past President(2022). The President-Elect shall be a member of the Board of Directors, shall appoint a Program Co-Chair and Student Representative, and performs duties traditionally assigned to a Vice-President to assist with steering the society. During the president -elect year a presidential initiative will be selected.  The President-Elect must be a member of both SCCAP and APA.
Member-at-Large, Practice and Science ( term 2020-2022):
This Member-at-Large chairs the Practice Committee and shall appoint all Committee members. The Committee shall monitor professional developments and review ethical issues pertaining to child and adolescent psychology, administer the Practice Corner, sponsor practice related webinars, create Practice related content for the websites and newsletter, and administer the Practice committee awards.  MAL must be member of both SCCAP and APA.
Treasurer (term 2020-2022):
 The Treasurer shall oversee the custody of all membership funds and property of SCCAP, oversee receipt of all funds to SCCAP, direct disbursements as provided under the bylaws, oversee the Director of Operations financial bookkeeping, prepare the annual budget in consultation with the President and Board of Directors, create monthly and annual reports, review, negotiate and sign all contracts, oversee the tax filing, and ensure the annual budget is not exceeded. Experience with accounting, Quickbooks, and financial investment is preferred.  The treasurer position requires a significant time commitment.  The treasurer must be a member of both SCCAP and APA.
Representatives to APA Council ( term 2020-2022)
Representatives to APA Council must be Members or Fellows of SCCAP and members of APA. They are elected for three (3) year terms. The Representative to APA Council shall perform those duties required of Representatives to APA Council as specified in the Bylaws of APA. They shall be responsible for advising the Board of Directors about significant matters of business scheduled to come before APA Council. They shall also be responsible for informing the Board of Directors of significant actions taken by APA Council.  APA Council Representatives will sit on committees as appointed by the SCCAP president.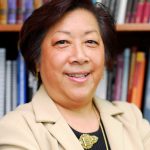 Jean Lau Chin for APA President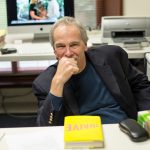 Steve Hollon for APA President
Sandra L. Shullman for APA President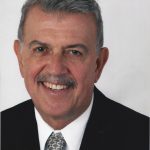 Armand R. Cerbone for APA President
Candidate Statements
Candidate Statement to SCCAP—Jean Lau Chin for APA President
Leadership for Change to Promote Leadership for Good is what we need in today's volatile and uncertain environment.  Yet, "fake news" has created doubt about what truth or goodness is.  Scandals of lust and profit have eroded our trust.  Deep silos of knowledge and perspectives divide us.  Rapid change and technology leave us confused. This has caused us to look inward and to fractionate.  We need to look outward, to rebuild our trust and commitment to truth—to Promote Integration amidst Differences—Unity in our Diversity if we are to move forward together.
 What do you see as the most pressing issues affecting children's mental health?
Violence and Racism are two of the most pressing issues today.  While they are by no means, exclusive to children, their consequences on children's mental health are lifelong and devastating.  Violence and racism injures all—children will model the behaviors they learn; they do damage to self-esteem and development.  We know that cycles of trauma and abuse experienced through violence often predispose children to recreating domestic violence or child abuse in their adult lives.  Racism creates a climate of exclusion and inequity.  For children, it is damaging to self-esteem irrespective of whether they are the privileged or the victims.  Long-term, racism alters one's sense of fairness and justice, and promotes learned helplessness and/or anger toward the oppressed.  Our goals must be to reduce or eliminate it at its core.
Health and Mental Health Care access and availability is the third pressing issue.  Children represent the future, and ensuring their healthy growth and development ought to be our prime concern.  Today, we must propose that children's health is more than the absence of disease–It is the extent to which children are able to develop their potential and develop the capacities that allow them to live, learn, and grow successfully.  This means considering the behavioral as well as the physical influences of health.  This integrated health care model is central to children's well-being, yet, often overlooked or ignored in our health care service delivery system and reimbursement. The emotional, social and physical development of young children has a direct effect on their overall development and on the adult they will become. That is why we need to invest in their health to maximize their future well-being.
How can APA increase children's access to evidence-based practice in mental health care? (practice)
APA can reinforce and reinstate the Policy Statement on Evidence-Based Practice in Psychology (EBPP) approved by the APA Council of Representatives in August, 2005.  Now 13 years after its approval, scientists and practitioners have renewed their dissension with one another over what is good science with scientists arguing for a narrow use of Randomized Controlled Trial studies as the primary source of evidence while practitioners argue for a broader definition of methods and studies considered to be "good evidence".  Children are often not included in clinical trial studies; yet, they will often introduce variation because of their developmental status.
Yet, the EBPP report argues that "psychological services are most effective when responsive to the patient's specific problems, strengths, personality, sociocultural context, and preferences….important patient characteristics to consider in forming and maintaining a treatment relationship and in implementing specific interventions include….b) chronological age, developmental status, developmental history, and life stage; c) sociocultural and familial factors…."  We need to consider these factors, central to children needs, if we are to increase access to evidence-based practice in mental health care.  Moreover, "some effective treatments involve interventions directed toward others in the patient's environment, such as parents, teachers, and caregivers"—a factor less relevant to adults.
Since children are often brought to treatment by their parents, our first approach must be to educate parents to identify signs and sources of distress in children, and to reach out to parents to promote access.  Adolescents need to be treated differently.  As consumers of information on social media, we need to reach adolescents more directly given their greater autonomy from parents, but greater influence from their peers.  Therefore, educational campaigns can target them directly, within schools, via their peers, or at places where they are likely to congregate (malls), urging them to speak up and seek help when needed.
How can APA advance the education and training of clinical child and adolescent psychologists? (education)
Most clinical training programs provide very little training on children or adolescents.  Yet, the importance of development is central to our understanding of psychopathology.  Moreover, the average clinician often sees the child as a little adult—expecting them to talk about issues the way adults do, just simpler.  APA can advance the education and training of clinical child and adolescent psychologists using a two pronged approach.  Generic education and training in clinical must be expanded to include developmental and child issues, not as one course as it typically is, but embedded into the curriculum and field placement sites.  Secondly, APA can advance child and adolescent psychology as specialties or subspecialties so it can receive the comprehensive coverage it deserves for those who choosing to work with children and adolescents.
How can APA promote the science of clinical child and adolescent psychology? (science)
We often have a siloed approach to science and limit our methods and models to single "best practices" without recognizing the variation inherent in working with children and adolescents that require modifications as a function of chronological age, developmental status and stages.  In practice, we tend to privilege direct care models as better than indirect care such as work with families and communities—we call it casework.  This is ingrained in our intake and diagnostic processes in which we have an identified patient rather than a systems approach common to family therapy.  To promote the science, we need not to privilege ways of knowing, and open ourselves to the differences that children pose, not as an aberration, but as part of a developmental process.
Candidate Statement to SCCAP—Steve Hollon for APA President
As APA president, I would renounce the push for prescription authority to get psychiatry to join us in generating clinical practice guidelines, lobby NIH to incorporate a more psychological perspective, press for independent practice for master's level psychologists, and extend the vote to graduate students and high school psychology teachers.
What do you see as the most pressing issues affecting children's mental health?
Most parents want to do right by their children but lack the necessary skills.  We know much about parenting but those strategies are rarely put before the public. I would convene a blue-ribbon panel to reach out to high schools to develop a curriculum for teaching students about effective parenting.
How can APA increase children's access to evidence-based practice in mental health care? (practice)
We need to increase the pool of clinicians capable of delivering evidence-based practice. I would push for independent practice status for master's level psychologists trained in doctoral-affiliated programs and work to generate multidisciplinary clinical practice guidelines to educate third-party payers on the economic and human benefits of efficacious preventive interventions.
How can APA advance the education and training of clinical child and adolescent psychologists? (education)
We can start by generating a developmentally informed model curriculum for high school psychology teachers that emphasizes effective parenting and incorporates preventive intervention strategies as identified by multidisciplinary clinical practice guidelines that also can be used to guide graduate training and to educate the Congress, the public, and the NIH.
How can APA promote the science of clinical child and adolescent psychology? (science)
Preventive interventions based on developmental principles foster healthy psychological growth in children and adolescents. As in the UK, we can use clinical practice guidelines based on the best scientific evidence to make the case to Congress and third-party payers that psychosocial interventions with enduring effects save money and improve lives.
Candidate Statement to SCCAP—Sandra L. Shullman for APA President
We have a children's mental health crisis in this country, and we need all of psychology to help address it.  The fact that we have watched daily as families have routinely been separated at our southern border reflects a major gap between psychology's scientifically-based understanding of child adjustment and the development of effective, culturally-responsive public policy.
1.  What do you see as the most pressing issues affecting children's mental health?
From my perspective, access and advocacy are two very pressing issues affecting children's mental health.  First, there is a pressing need for access to quality, culturally-responsive mental health services for all children.  In general, finding child-trained psychologists is often challenging.  For those children in need of hospitalization, there is often a shortage of beds.  As a result, many children do not receive the level and quality care they need.  Our current financial models for healthcare have discouraged prevention for child populations.  We know this is a confounded problem for marginalized populations.  The current immigration crisis on our southern US border is a daily painful reminder of mental health needs for children in our ethnic minority communities and the limited understanding of the intensity of these needs by policymakers.
In terms of stimulus access, children today are living in a world where they are exposed to many exciting events and modalities.  They are growing up in a technology-accelerated age, where stresses and pressures are coming at them all the time.  They clearly have more virtual communication but likely less face-to-face connection.  This can have an impact on how they form and define relationships and how they feel about themselves in comparison to others.  The virtual (e.g., social media) spaces seem to allow for more ongoing comparisons to others, bullying that seems inescapable, and less direct positive relational engagement. It is thus a concern that many children and adolescents are feeling increasingly more pressured and stressed and are, endorsing increased signs of depression, anxiety, and self-harm.
Parents of children with mental health problems are totally isolated.  There are too few systems and too few providers that can accommodate working parents.  We need to develop ways for people to access all that psychology has to offer so that parents and the institutions that support families are invested in accurate diagnosis and effective treatment.  Too often, we are failing to provide families, schools, and communities access to treatments that work to improve child adjustment.
In terms of advocacy, there is great need for children's mental health to remain a major focus for providing and accessing mental health care.  If psychological science was informing policy effectively, we would have policies in place that were more financially responsible and avoided harm to children, whether at the border or in our cities and communities.  This is especially true in light of the rapidly changing health care system and policies, where children's mental health can easily be obscured as a priority.  We have sound science in psychology on how to address anxiety and how to build up positive relationships between parents and children.   Division 53, child clinical psychology, brings an important voice and science to policy issue development and advocacy within APA.  The voice of child clinical psychology needs to be enhanced.  Child clinical and adolescent psychology has the tools for coping with behavioral, physical, social, and cognitive developmental delay, but our expertise is under- recognized.
Finally, the current and ongoing immigration crisis involving children being separated from their parents presents both an extraordinary obligation and opportunity to inform the public about child and adolescent psychological needs and issues.  There is no better time for psychology, especially child clinical psychology, to use its scientific foundation and treatment voice to contribute to the welfare of all children and adolescents.
2.  How can APA increase children's access to evidence-based practice in mental health care? (practice)
First, APA can advocate for an increase in the number of child-trained and family-trained psychologists in mental health settings.  Not enough psychologists are receiving the necessary training to deal with the level of children's mental health needs across many communities.  Further, children's mental health represents a great example of an area that could benefit tremendously from stronger collaboration at the APA level across divisions and directorates.  A collaborative advocacy approach at the APA level could leverage impact on issues such as access to services for underserved children's populations.  We could push out resources and information much more effectively and widely, providing more resources for both practitioners and parents/kids/families.  We could also provide more depth, breadth and visibility to policy concerns related to immigration and children's mental health.  We need to be able to bring our expertise to systems and to advance expert treatment in innovative models that broaden the reach of psychology via other professionals such as master's prepared clinicians.
Second, APA can advocate for culturally-responsive adaptations of EBP's. We must take a significant role in using our science to establish psychology as a meaningful part of interprofessional, evidence-based healthcare.  We must also be diverse and inclusive scientifically if we want EBP's to be valid and maximally helpful and effective for the public.
3.  How can APA advance the science and training of clinical child and adolescent psychologists?
APA can encourage the inclusion of a greater amount of child and adolescent coursework across professional training programs.  This should include an emphasis on culturally-responsive treatment for a range of underserved populations.  Diversity training should include working with multiracial families and children.  We also need to be able to both collaborate with and distinguish our expertise and services offerings from other providers of children's services in school and community settings, both at the doctoral and masters levels.  Clinical child psychologists are experts in applied development science, and the training matters.
Further, APA could support an increase in the number of accredited internships and postdoc opportunities for child and adolescent specialties.  Such internships and postdocs could provide great resources to meet the increasing needs of child and adolescent populations, especially for those who are currently underserved.
Perhaps APA could put more emphasis on provision of CE opportunities for practitioners to learn about EBPs and culturally-responsive approaches to working with children.  This could be encouraged through a variety of formats ranging from in-person workshops at Conventions to remotely accessible webinar series.
4.  How can APA promote the science of clinical child and adolescent psychology (science)?
APA can support, encourage and advocate for research with policy makers and funders about all aspects of child and adolescent mental health.  The development of clinical guidelines tends to emphasize adult patient/client populations and needs to put more emphasis on children and adolescents.  For example, the recent PTSD Guidelines did not contain much about children.  While the Obesity Guidelines did address children, there was limited research to address the relevant issues.  Encouraging research and emphasizing coverage of children and adolescents in clinical guideline development can mutually support an increase in child and adolescent mental health research.
APA needs to continue to make children, youth and families a priority in its advocacy portfolio.  With the new integrated approach to advocacy, applying more resources across the directorates, teamed in collaboration with several APA divisions, could leverage our advocacy impact.  The recent focus on children's separation from parents in the US immigration process presents a platform to promote research on the mental health of children and adolescents from a variety of underserved populations.
Candidate Statement to SCCAP—Armand R. Cerbone for APA President
As an adult psychotherapist, it is critical that I have grounding in development. While I do not work directly with children and adolescents, understanding fundamental issues of attachment, relationship building, identity formation, and socialization are critical to my work.
In my campaign platform to advance ALL of psychology to advance all people means I am committed to advancing the mission of the Society.
1.      What do you see as the most pressing issues affecting children's mental health?
The disparity in access to competent healthcare that affect racial and ethnic minority youth, recent immigrant families, gender and sexually diverse youth, e.g., LGBTQ, and economically disadvantaged families is a complex problem begging for solutions, e.g., differences in childhood sexual development (DSD).
Minority stress needs to be understood better, particularly in times when minorities are threatened by social and governmental policies that put them at heightened risk.  For example, I have witnessed in my practice how stigma, bullying, and sexual abuse of LGBT children have devastating consequences throughout the lifespans of the adults they become.
Educating the public about the extent of childhood mental illness, contributing factors, and the effective treatments that child and adolescent psychologists can offer are pressing issues.
A critical concern is the increase in suicidal risk, with suicide being the second leading cause of death in adolescents.  Of equal concern is the disparity in communities of color in which the suicide rate among black children is twice that of white children.   Further, we must be better at identifying childhood trauma earlier so that we can provide evidence-based treatments promptly.
Finally, the increased use of opioids and psychotropic medications among youths needs close monitoring and assessment.
2.      How can APA increase children's access to evidence-based practice in mental health care (practice)?
APA needs to train students and educate psychologists about the needs of children in undeserved groups.  Specifically, this must include comprehensive education about health disparities for racial, ethnic, sexual, and gender minority youth.  I believe this must begin in graduate training programs and continue to be disseminated throughout the APA membership.
One way to do this is to leverage the powerful public communications operation we have in APA.  More public service announcements, greater print and social media coverage, and communication with public policymakers about pediatric health disparities and the effectiveness of youth evidence-based practices, are all strategies for getting our message out.  APA must utilize the expertise of child and adolescent psychologists within Division 53 to effectively disseminate these messages.
APA must also focus on the power of early intervention and how it can prevent very expensive, and more debilitating illness later. Specifically, we must expand the role of child and adolescent psychologists in non-clinical settings to provide education, assessment, and treatment to underserved youth.  One setting that cries for attention is the juvenile justice system.  Too many youth in this system have experienced childhood trauma, and yet receive no treatment.  Further, youth of color in the juvenile justice system are often punished more harshly without regard to unaddressed mental health issues.  This is wrong and must change.  I would ask Division 53 to assist me in bringing evidence-based treatments to underserved youth populations.
3.      How can APA advance the education and training of clinical child and adolescent psychologists (education)?
APA should expand the settings in which we train aspiring child and adolescent psychologists to practice. Training psychology students and interns to work with pediatricians and specialty childcare physicians and others in integrated health care settings is helpful and even necessary.   We must also start training graduate students to work in public health and government settings that shape important youth-focused public policies. However, this cannot be focused only on graduate students.  APA should also aid midcareer and senior child psychologists to the need to work across settings and disciplines.
Unfortunately, there is a shortage of child and adolescent psychologists, especially in rural and economically disadvantaged communities.   I would work closely with the APA Education Directorate to lobby Congress and the Health Resources & Services Administration (HRSA) to dedicate more funds specifically designated for training child and adolescent psychologists.
4.      How can APA promote the science of clinical child and adolescent psychology (science)?
In keeping with my campaign platform, I want to underscore the importance of our shared identity as psychologists.  The mantra that science informs practice and practice informs science supports a collaborative approach between philosophies.  Working together, practitioners and researchers can develop powerful strategies for helping those children afflicted by mental illness.
I would also ask the APA Communications team to highlight the critical research that child and adolescent psychologists within APA are doing. Some of the best minds in child psychology are members of APA and Division 53. This, too, should be underscored with the membership, the public, and policymakers.